Your Personal Housekeeper
As a part of your PingLocker service, you'll be matched with a primary housekeeper! This housekeeper will know all your personalised needs and preference, and clean just the way you like it, so you can get back to living your life. 

Take a closer look at our regular domestic cleaning service.  Here are some examples of priority areas your housekeeper can focus on:
✔︎ Living room: Dust all decorations, polish the interior side of windows, vacuum and mop the floor, wipe all skirting boards & furniture, and empty the bins;
✔︎  Kitchen: Wash the dishes, wipe and polish all surfaces, clean the floor, and polish the interior of microwaves, ovens, extractors, hot plates, fridges, and other appliances;
✔︎ Hallway: Dust all pictures and light switches in sight, remove dust from furniture, clean the floor, wipe the skirting boards, and refresh the front door;
✔︎ Bedroom: Clean and polish all surfaces, change the bedding, dust the bed frame, wipe the window blinds, clean all doors and handles, and refresh the floor;
✔︎ Bathroom: Clean the bathroom sink and taps, polish all tiles, scrub the bath and the shower cabin, wipe the bathroom radiator, and disinfect the toilet bowl.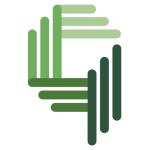 GreenGate
★
★
★
★
★
☆
☆
☆
☆
☆
4.6 / 868 ratings