Book the guest suite for four guests from just £100/night. 

You can rent the apartment for a minimum of 2 nights, and a maximum of 6 nights in any one booking. If you wish to rent for a longer term than 6 nights, please come and speak to the team directly on site.
Please note that residents remain responsible for their guests at all times and the management reserve the right to cancel any booking at any time should any disturbances or nuisance be reported. 

FAQS
1. Where do they collect the keys from to the guest suite?
Residents booking the guest suite will need to collect the keys to the guest suite from the concierge on the day of arrival, and ensure the keys are returned by 11am on the day of departure.

2. What are the check-in and check-out times?
You can collect the keys after 2pm on the day of arrival. On the day of departure the keys must be returned and the guest suite vacated by 11am.

3. Are there any linens, towels and toiletries provided?
Yes, this is like a hotel experience in that the apartment will have all fresh linens and towels, including all basic toiletries.

* This is for friends and family only and not sub-letting in any form.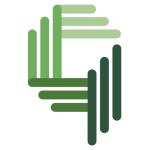 GreenGate
★
★
★
★
★
☆
☆
☆
☆
☆
4.6 / 868 ratings